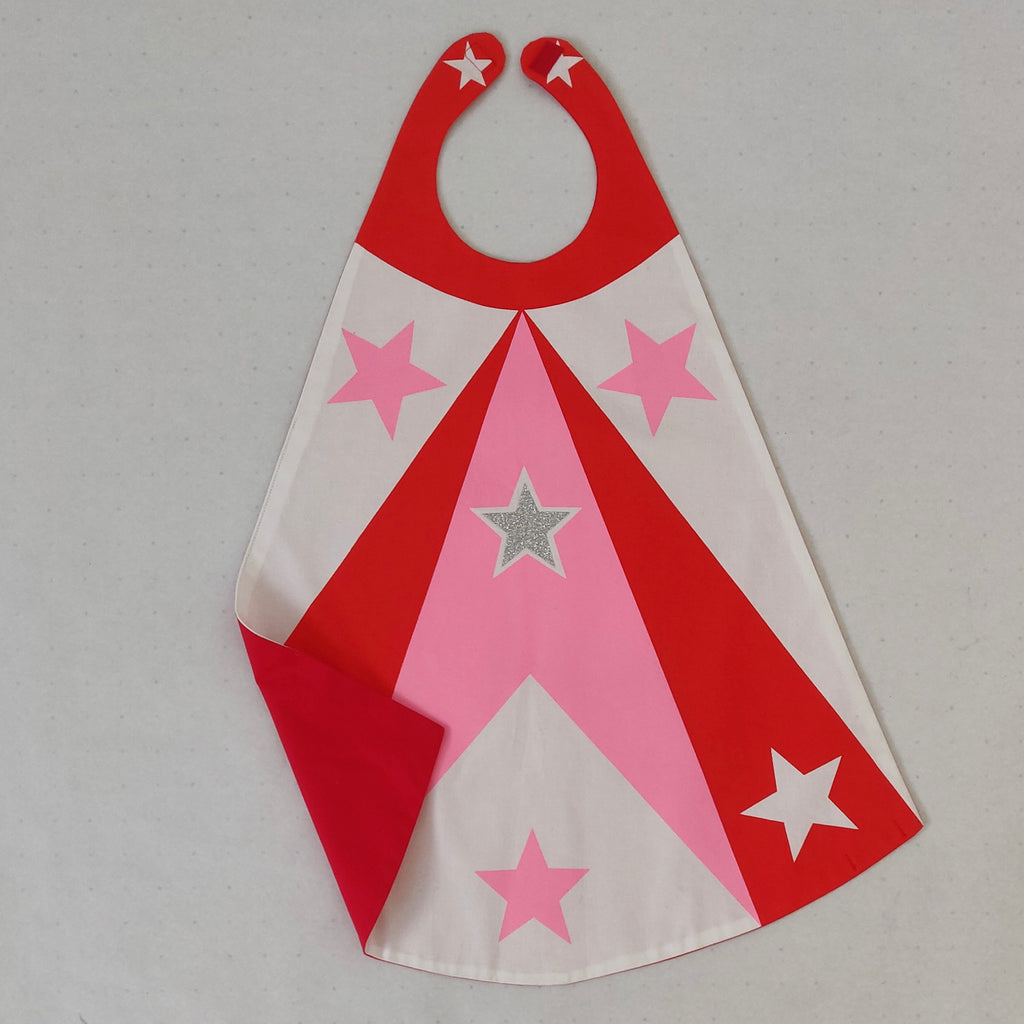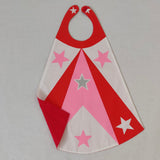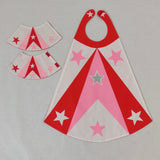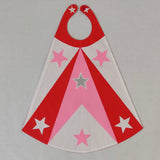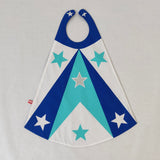 NEW! Circus cape fun
C I R C U S    C A P E 
Hand printed CIRCUS fun CAPE in pink & red
Capes are made from 100% Cotton which is handprinted with eco inks. Silver glitter star is embossed.  Lined with contrast cotton lining. Neckband fastens with velcro. 
Capes come in one size measuring 58cm in length
Length will vary according to the height of the child, but usually falls between mid thigh & hip.
Suitable for ages 3+
Hand printed and assembled in the iwishiwasa studio